E Hofmann Plastics' Lightest Innovation
May 27, 2019
E Hofmann Plastics' Lightest Innovation Yet – Expanding the successful range of Food Grade Modified Atmosphere Packaging (MAP) trays with a lightweight polypropylene tray.
Orangeville, May 27th 2019 – E Hofmann Plastics, innovator and manufacturer of food safe packaging solutions, releases a new range of Lightweight Polypropylene Trays which boast lighter weight, lighter cost, and lighter environmental impact.
After launching MAP trays late in 2017, with resounding response, Hofmann Plastics has taken that exact range and diversified into a new lightweight range 30% lighter than the standard polypropylene trays. Without sacrificing structural integrity, the new lightweight range maintains a higher temperature tolerance, with superior heat insulation to maintain temperatures for hot and cold food items. Tested against the standard polypropylene, in freezing conditions, the lighter weight trays carry a higher shatter resistance. With an Oxygen Barrier Layer, and Antimicrobial Additive, the Lightweight Trays protect food against microorganisms, leading to an extended shelf life and preserving food freshness for a longer period.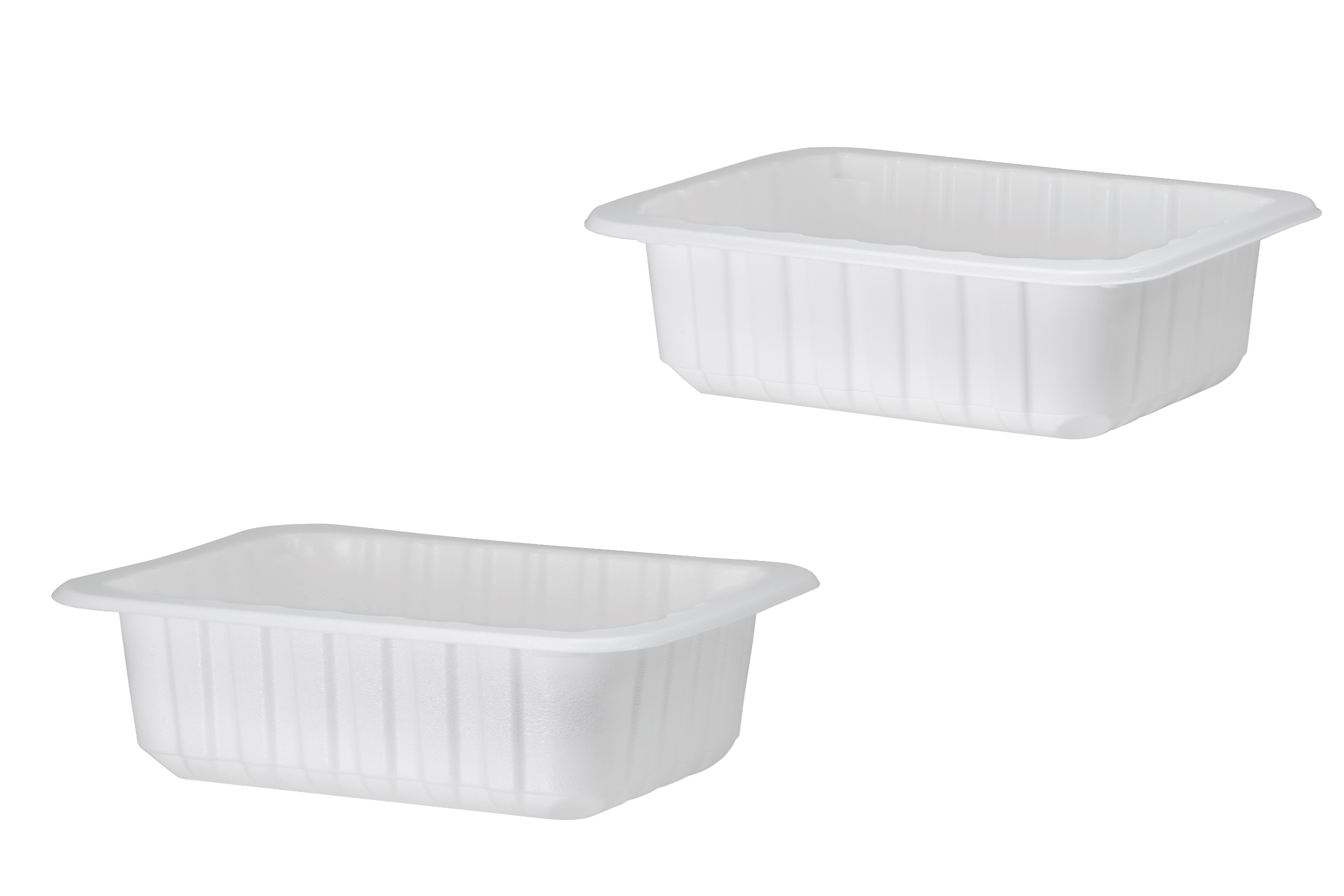 Made with #5 recyclable Polypropylene, this latest innovation is another step forward for Hofmann Plastics in our goal of manufacturing environmentally sound products, that still deliver on the promises of food safety and preservation.
E Hofmann Plastics has been in the business of food safe packaging for over 30 years; to sample our latest innovation please contact us at 1 877 707 7245 or via our website www.hofmannplastics.com
###
Top