Every market has its challenges and opportunities. We want to help you take them on and succeed. If it requires an innovative solution to accomplish this, we can develop it. If it's greater uptime that will make the difference, we can deliver it. If it's gaining an edge on efficiency by having production, decorating, assembling and packaging consolidated in one location, we can accommodate that too.
Food & Beverage
Consistently delivering a quality product is a must for success in the food industry. That's why the packaging a product comes in matters so much. At E. Hofmann Plastics Inc. we do our part by using only the finest resins. We employ our lab, with its advanced micro product analysis equipment, to determine the exact thickness the oxygen barrier needs to be in order to meet both your shelf-life and budgetary requirements. Then our smart line, with its computerized sensors, monitors and adjusts in real-time so the thickness and integrity of each sheet layer used to produce your product, is accurate and consistent. We are also FSSC 22000 Food Safety System Certified (GFSI).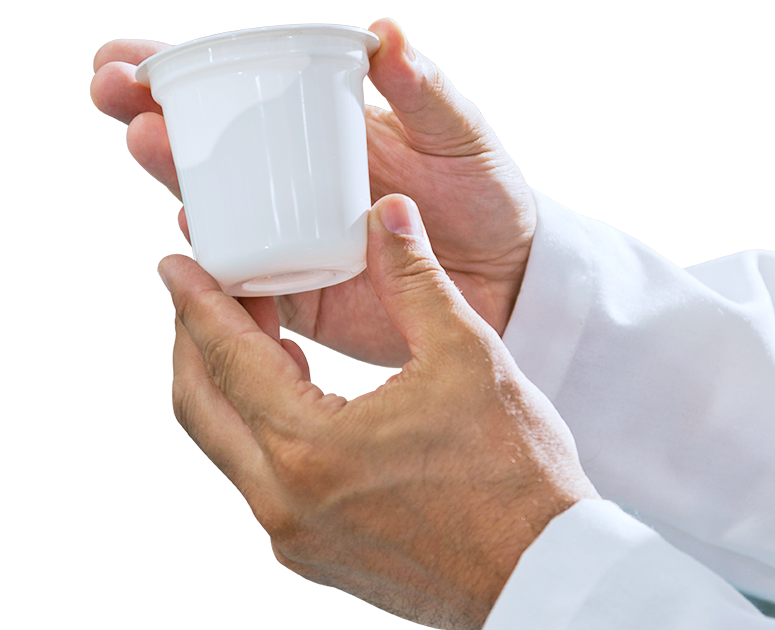 Industrial
A high-quality product, produced on time and at an affordable price. You have very definite requirements for your rigid buckets. E. Hofmann Plastics Inc. appreciates that you do. That's why companies just like yours have been relying on us to produce their round and rigid buckets for over 25 years. With our smart plant, exacting execution, flexibility and fast turnaround, many in the industry consider us to be the leader. We intend to keep it that way.