Products
Things don't stand still in the manufacturing business. Your requirements can change. Modifications may need to be incorporated. Tests might have to be conducted. Run sizes could be altered. Whatever the scenario, we're ready for it. At E. Hofmann Plastics Inc. we can meet a full spectrum of production needs, from initial low-cost start up runs, to extensive manufacturing output. We test at each stage too, from raw materials to finished products, so you can always feel confident about our quality.
Heavy Duty
Versatility and expertise. Together, they form a combination that can make the difference between achieving a heavy duty pail that comes up short and one that exceeds your vision. Versatility and expertise are just two of the attributes you'll enjoy by partnering with us. That's why customers from the industrial, do-it-yourself and food sectors have relied on E. Hofmann Plastics Inc. for over 25 years. They appreciate our experience and know-how, and the almost limitless spectrum of options and features we can provide, including tear tabs, tamper-evident seals,various handle designs and short runs.
Tamper Evident
Your reputation is at stake. For your customers, it's their peace of mind and potentially their well-being. When it comes to tamper-evident polypropylene packaging you need to know your manufacturing partner can be counted on to consistently execute to the highest standards. We have a proven track record for doing just that. Our polypropylene packaging is also easy-to-use, hot fillable, microwave and dishwasher safe, re-usable and recyclable. Applications range from prepared foods and spreads to detergents, joint compound, stucco, adhesives and more.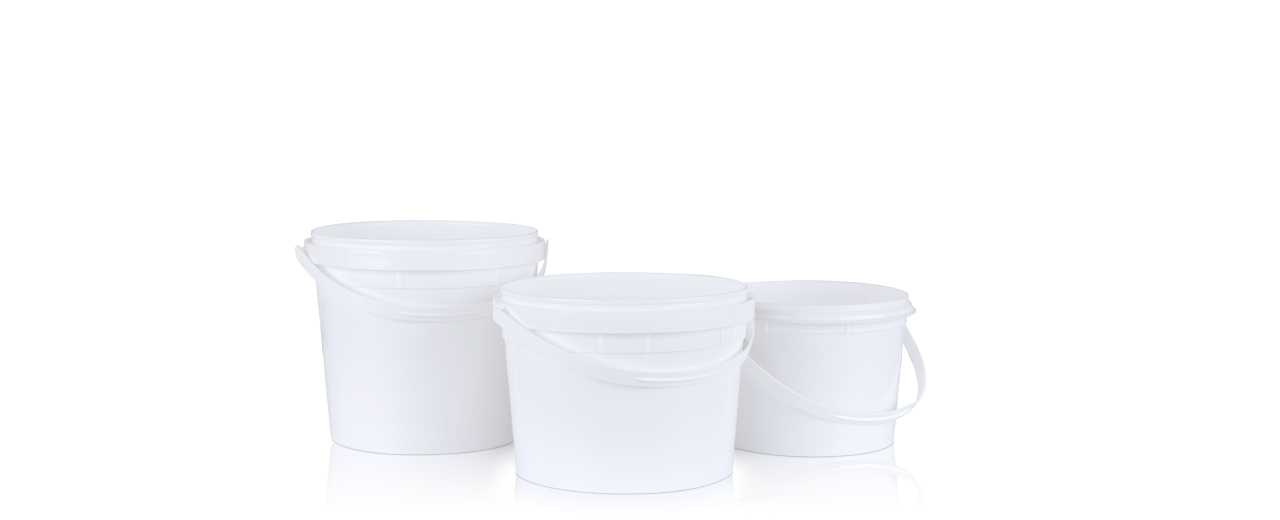 Compostables
Same packaging with no waste. Our compostable line of products was created with the environment in mind. Made from renewable and sustainable resources, we designed a solution that wouldn't compromise on performance. This versatile material can be produced with or without an oxygen & water barrier to extend the freshness of your products within. Currently available in case ready trays, portion containers, and Keurig compatible coffee capsules.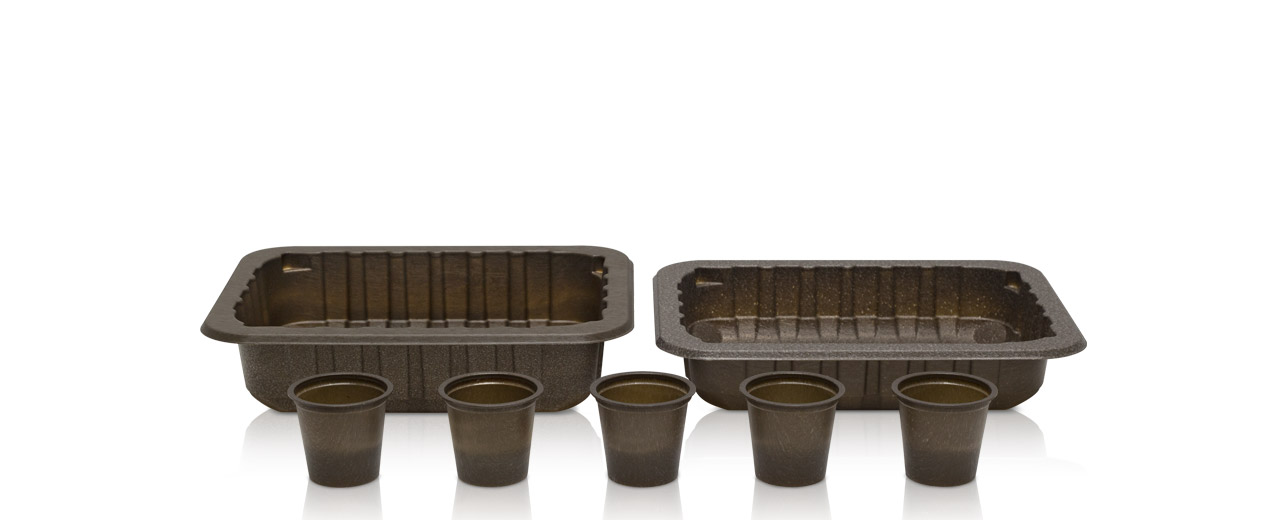 Deli Containers
The most appetizing deli counter is one that offers choice. We approach our deli containers the same way. Partner with us and we'll give you the option of clear or opaque deli containers. Our containers are lightweight yet durable too, and non-leaching. If you need it, we can provide a fast turnaround. Most importantly, our deli containers are affordably priced.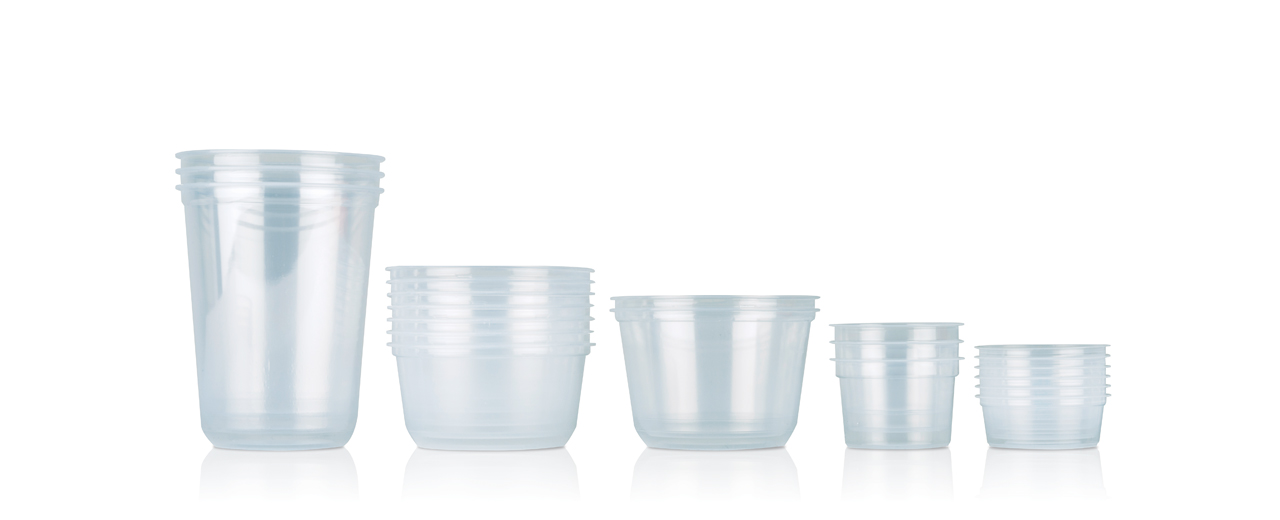 Portion Cups
Convenience is something consumers continue to want more of – ensuring your products are available in portion size formats allows you to meet this demand. Designed for grab and go convenience and easy storage, we manufacture portion cups in a wide variety of shapes and sizes. Ideal for dips, dressings, pureed foods, coffee, desserts, and much more, our cups meet all government food and health regulations.
Clear
Opaque
Lightweight
Non-leaching
Fast Turnaround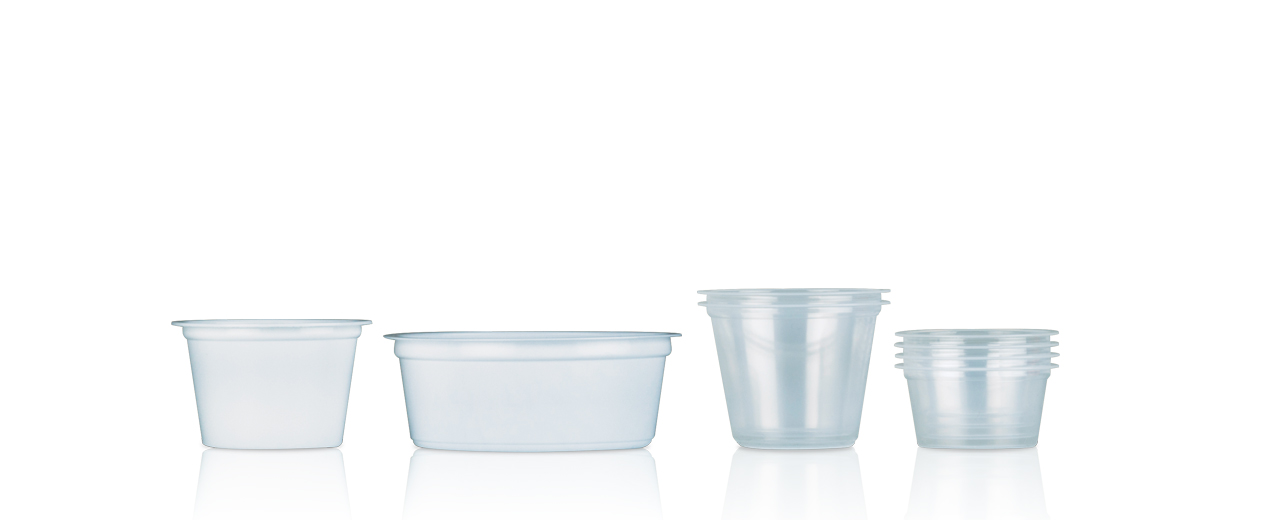 Trays
Perfect for poultry and meat products, E Hofmann Plastics has innovated a line of Modified Atmospheric Packaging – a range of trays in two sizes; Large and Small, with several depths available. These thermoformed trays contain EVOH/Barrier properties to ensure product freshness on the shelves, and at home.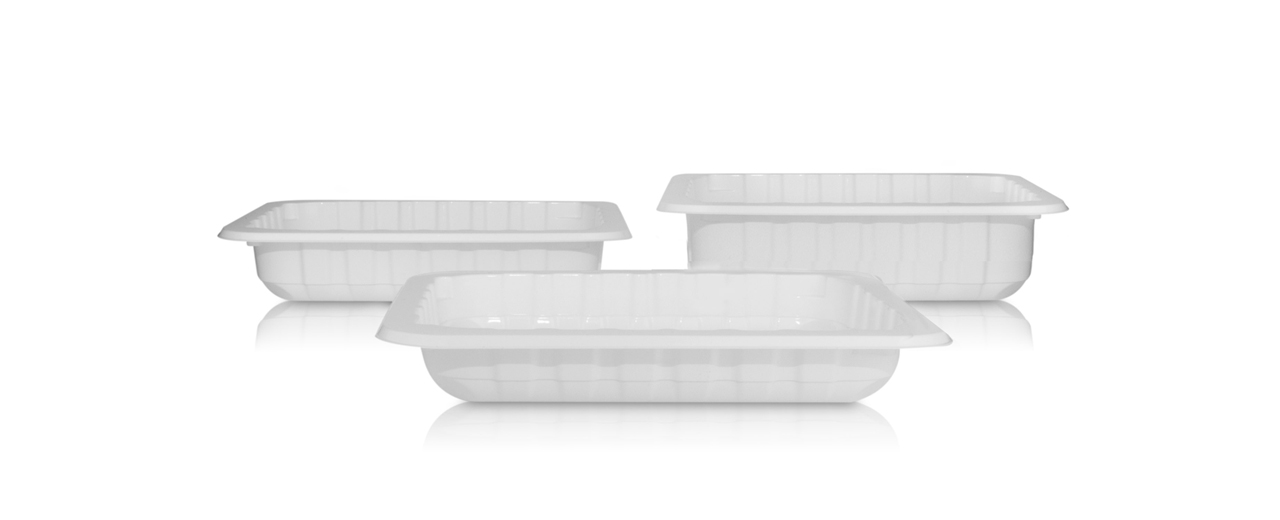 Packaging Machinery & Parts
Keeping pace with the rapid shifts of the marketplace can be tough if the line you're relying on is a step behind. You know it's time to automate or update your filling line, but your organization lacks the in-house expertise to make the transition. No problem. Leverage ours. With over 25 years of experience in plastics production,the team at E. Hofmann Plastics Inc. has the proven skills and know-how to oversee the entire line transition process–from assessment and recommendations, to implementation, training and field service.

Field Services
Uptime is always crucial. It can make or break the success of your line. It can determine whether your company earns a reputation for meeting deadlines or missing them. It can be the difference between capitalizing on opportunities or watching them pass you by. Maintain your uptime. Keep your line running at peak performance. Hire E. Hofmann Plastics Inc. as your field services supplier. Our field services team is made up of seasoned experts. They possess an in-depth understanding of your equipment and an appreciation for resolving any issues you're experiencing as quickly as possible.
Here are just a few of the ways our field services team can help:
Preventive maintenance
Line Audits
Performance Assessments
Equipment Repair and Modification